Tahoe Nugget #196:
Tahoe Record Snowfall
December 31, 2010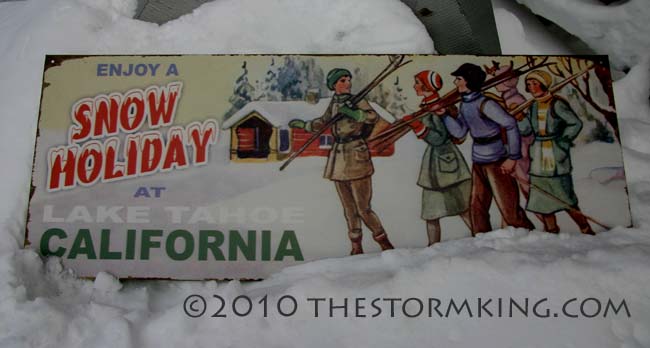 Old fashioned ski Tahoe sign in Tahoe City.
It's New Years Eve and Lake Tahoe resorts are sitting on the deepest early season snowpack in history. All the region's major ski areas were established after World War II (with the exception of Sugar Bowl near Donner Summit which opened in 1939), so the exceptional snowfall is the best in at least half a century.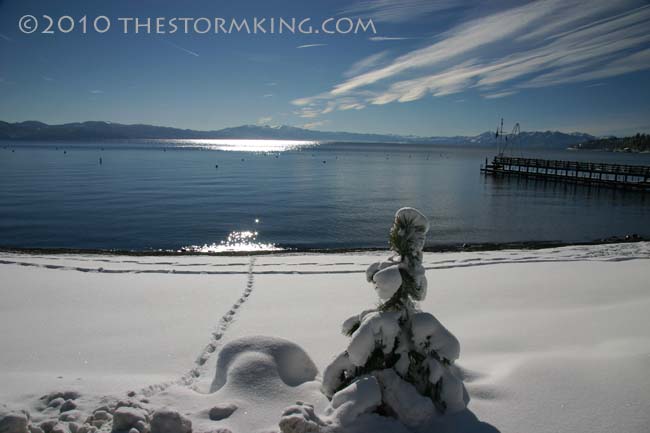 Looking south from Carnelian Bay on New Years Eve.
Yes, we've had more snow and deeper snow later in past seasons, but what makes this year different is the abundant snowfall that has fallen so early in the water year. Since I've covered the major storms in previous Nuggets, this is more of a bulletin update with photographs to share the wintry beauty of this holiday season at Lake Tahoe.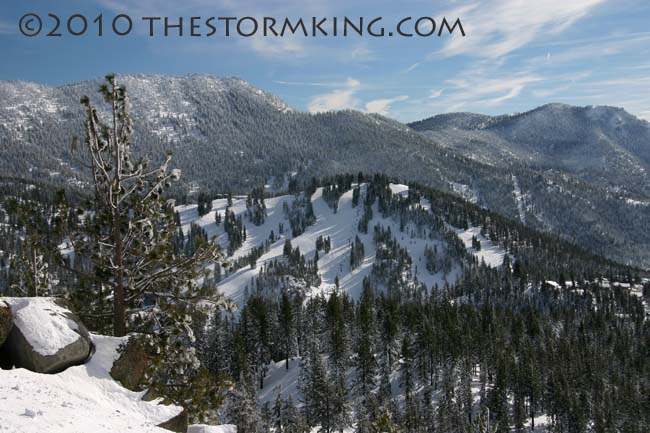 Diamond Peak ski resort is much bigger than this part. This little bump has more vertical than any ski area in all of Pennsylvania.
A quick round-up of the resorts indicates impressive totals on the slopes. Squaw Valley has picked up nearly 24 feet since October, and the base depth there is close to 12 feet deep. Skiers and boarders at Alpine Meadows this weekend are ripping powder shots with a base more than 14 feet deep under foot to protect from rocks and trees. Kirkwood Mountain Resort is the Tahoe champ with about 28 feet of snow so far this year.

Pedestrian scene in downtown Tahoe City.
Mammoth Mountain down south currently has an impressive base 18 feet deep. That resort set a new unofficial record with 208 inches this month alone. That's more than 17 feet of new snow, which shattered the old December record of 140 inches set in 1971, and is well over three times the December average of 63 inches at that location. Stay safe and ski and ride with care.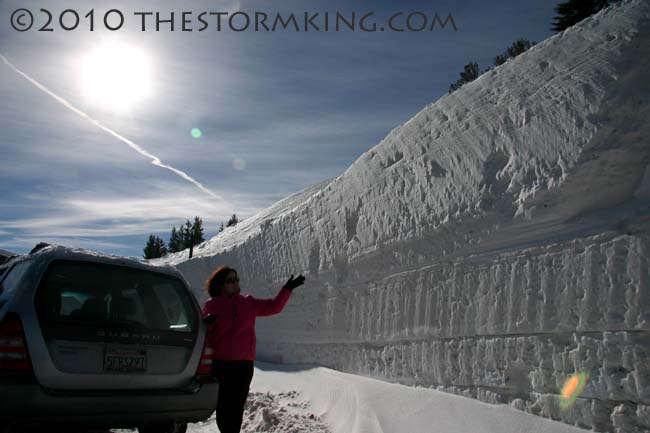 Nora does her Vanna White (Wheel of Fortune) impression on the Mt. Rose Highway at elevation 8,900 feet . (12-31-10)
Wishing everyone Happy Holidays and a wonderful New Year!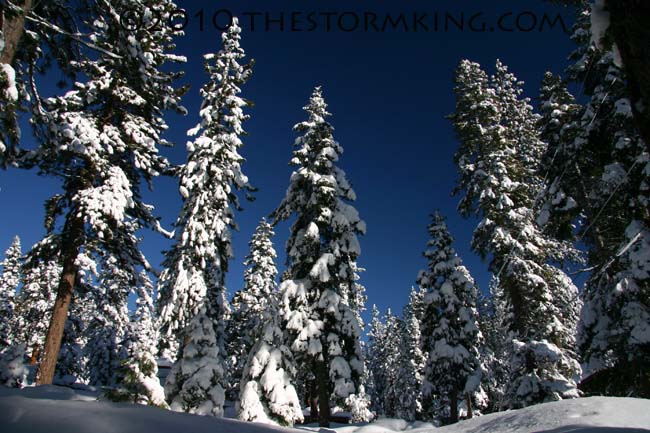 My yard in Carnelian Bay.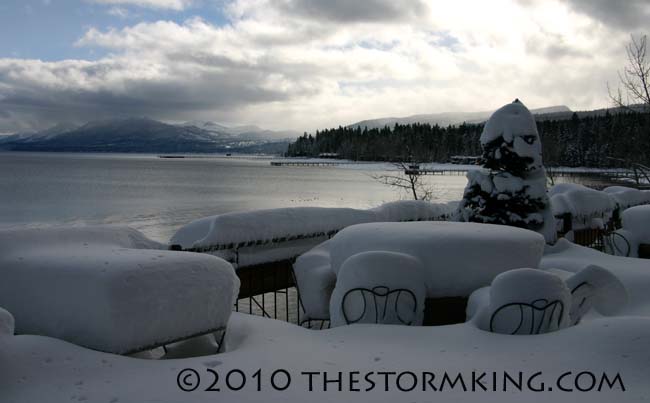 Fine dining at Christy Hill restaurant in Tahoe City.