Tahoe Nugget #180:
2010 Tahoe Polar Bear Swim
March 7, 2010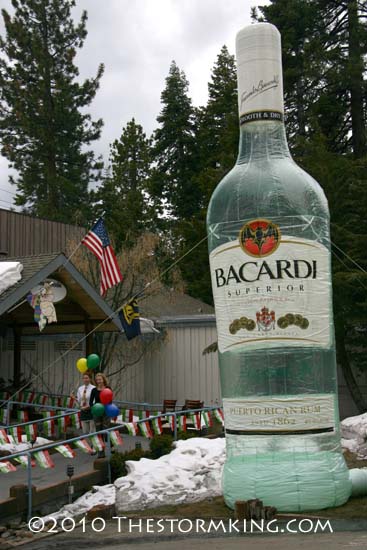 Drink up! For today we swim.
Yesterday, the 20th annual Polar Bear Swim in Carnelian Bay at Lake Tahoe was held as part of the Truckee-North Shore Snowfest events. The air temperature was 39 degrees and the water was 39 degrees. Due to low water levels, the rocks were gnarly and very slippery due to algae. The rocky shoreline makes for a slow, difficult approach into the water, unlike many cold water swims where athletes can run down a beach and dive right in.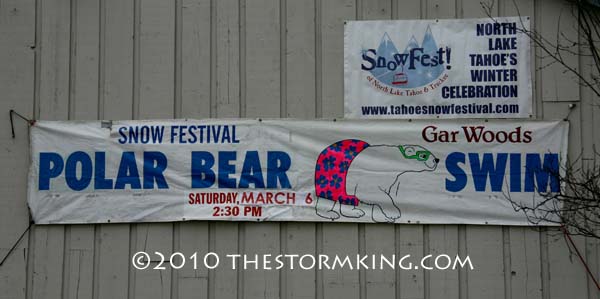 The Polar Bear Swim is one of the most popular events in Tahoe's Snowfest.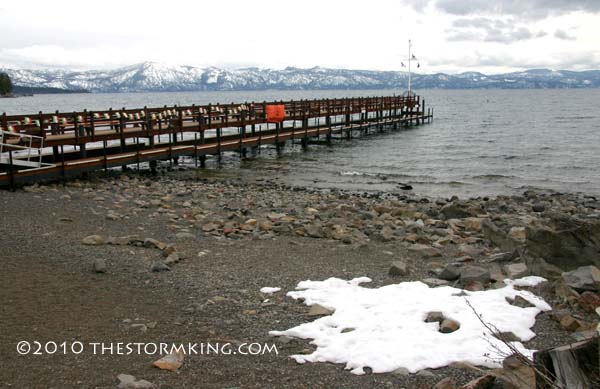 Scene of the action before the crowds show up.
Again this year, many contestants failed to wear appropriate footwear and simply applied duct tape to the bottom of their feet to protect against the bruising rocks. Sixteen women and 28 men, some fueled by alcohol, ego and the desire for quick cash, competed in the event.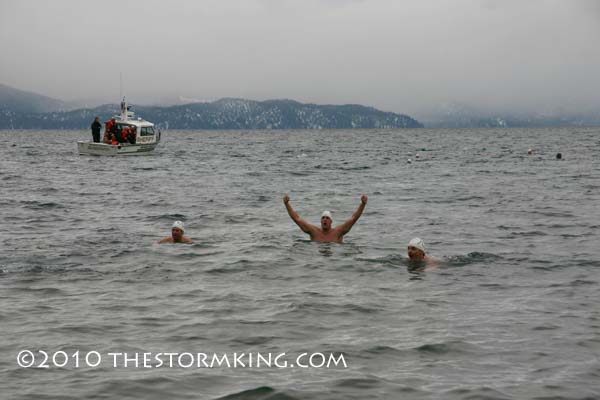 Mission nearly accomplished.

Personally, I think anyone wearing a wetsuit should be penalized 10 seconds at the start. The videos are short, but capture the excitement and
enthusiasm exuded by the fired-up spectators.
Video #1: Women's Start
Video #2: Men's Start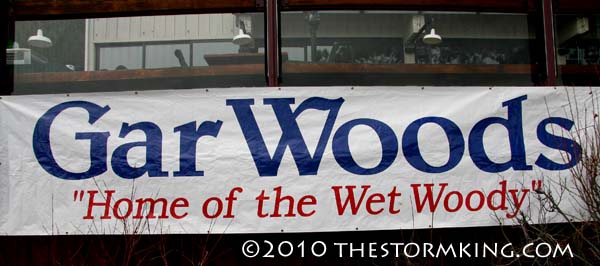 Garwoods famous drink. The Wet Woody is a favorite rum-laced concoction that can make some people overly exuberant.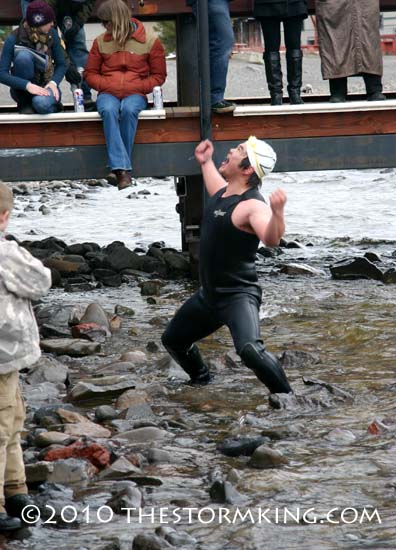 Banzai!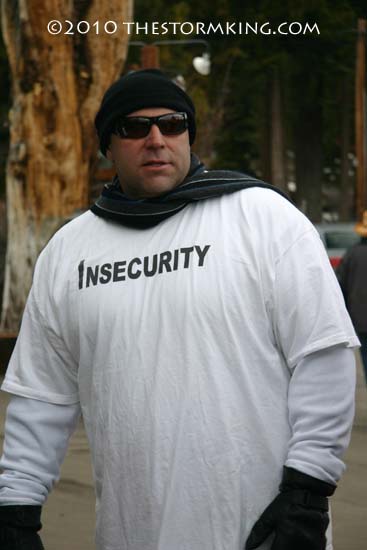 Don't mess with the bouncer!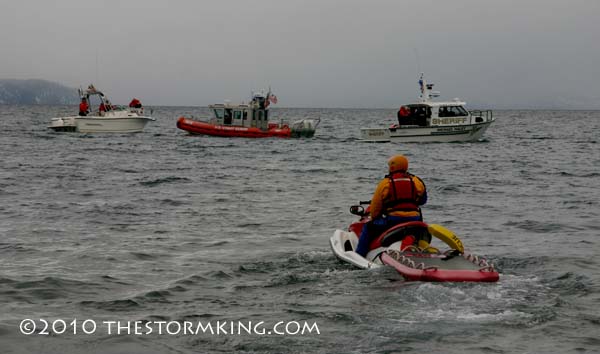 Rescue craft make sure everyone gets out alive. Note veil of falling snow at South Lake Tahoe, 22 miles away.