Tahoe Nugget #181:
Luggi Foeger: Tahoe Mountain Man
March 31, 2010

A powerful winter-like Pacific storm blasted the mountains this week and Tahoe resorts picked up about three feet of the white stuff. And it's snowing again today with temps in the teens on the slopes at 11 a.m.

So far this winter, Alpine Meadows is reporting a total snowfall of 45.6 feet at its base area and 63.9 feet at the mid mountain snow stake. I'm not challenging Alpine's claims, but just across the ridge at Squaw Valley USA their snowfall tracker chart is reporting a total of only 36.4 feet on their upper mountain as of March 31. That's a large discrepancy for two mountains side by side.

Skiers and snowboarders often take for granted the abundant variety of winter resorts in the United States, but one group in particular deserves special recognition for much of this country's ski industry development. The veterans of the 10th Mountain Division, an elite unit of military ski troopers, were largely responsible for the rapid growth of the modern ski industry after World War II.

In 1940, Minot "Minnie" Dole, a Connecticut insurance broker and ski enthusiast who had previously organized the National Ski Patrol System to help injured skiers, convinced President Roosevelt and the U.S. War Department that the Army desperately needed a unit of mountain soldiers to fight in the high mountain country of Europe. The War Department asked Dole to utilize the Ski Patrol System to recruit skiers and mountain climbers from all over the country.

Any man who wanted to enlist as a ski trooper needed three written letters testifying to his skiing ability and outdoorsmanship. Recruiters encouraged all outdoor-oriented men to volunteer for mountain soldier training at Camp Hale, Colorado. Park rangers, trappers, hunting guides, and ranchers signed up.

Among the brave volunteers who joined were two former Truckee, California residents, the late Karl Kielhofer and Pete Vanni. Roy Mikkelsen, a national ski jumping champion with the Auburn Ski Club, was a second lieutenant at Camp Hale in 1943. Bill Klein (director of skiing at Sugar Bowl Ski Resort) also joined the mountain unit.

After the war, veterans from the 10th Mountain Division fired-up America's modern ski industry. They published ski magazines, managed ski shops, opened ski schools, designed and marketed ski equipment, and established ski areas, including Vail, Aspen, Sugarbush, Whiteface Mountain and others. At least 62 ski resorts have been founded, managed, or employed head ski instructors that were 10th Mountain Division veterans.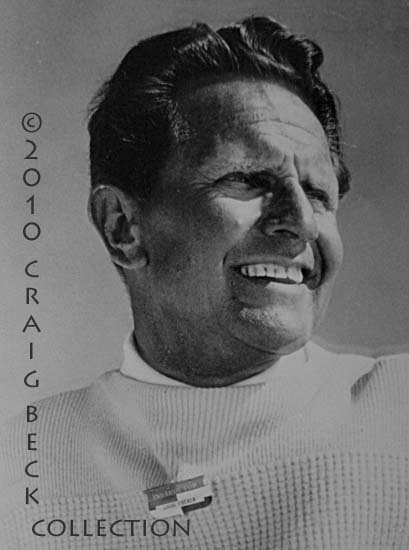 Luggi Foeger. Courtesy Craig Beck Collection

One influential vet from the 10th Mountain Division was Luggi Foeger, a pioneer ski instructor and an exceptional ski area designer. As a young man growing up in Austria, he flourished as a prodigal skier and mountaineer in that country's rugged Tyrol region. For ten years he was also a top instructor for Hannes Schneider in St. Anton, Austria. Schneider is known as the "father of modern ski teaching" for his development of the Arlberg Technique where alpine skiers crouch and bend their legs with weight forward to initiate smooth turns.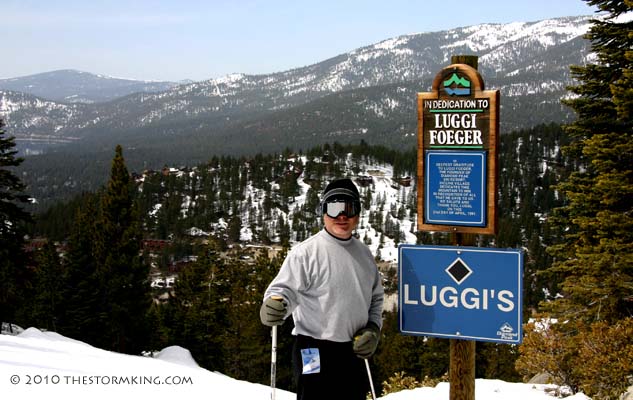 Brother Kevin on Luggi's Run at Diamond Peak Ski Reosrt, March 2010.

During World War II, when he was in his early 40s, Foeger fled to the United States to escape the Nazis. After the war, he joined a select group of experts teaching ski and winter survival skills for the ongoing 10th Mountain Division. Foeger later moved to the California Sierra to head ski programs at Badger Pass in Yosemite, and then the Lake Tahoe resorts of Alpine Meadows and Ski Incline (now Diamond Peak Ski Resort). Foeger's award-winning layout of the Ski Incline area was called a model for modern ski slope development.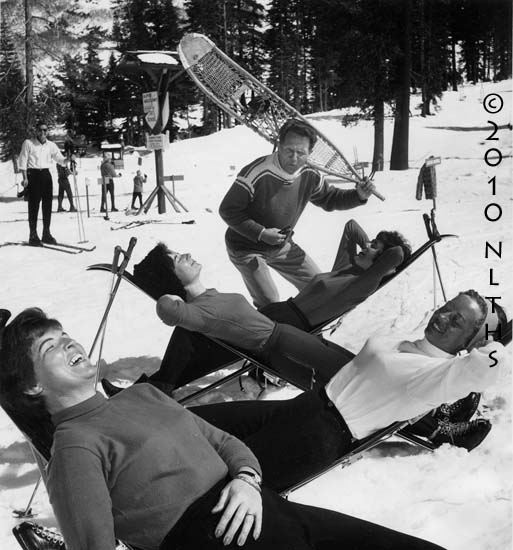 Luggi was known for his great sense of humor. Courtesy North Lake Tahoe Historical Society

The affable instructor was known as much for his sense of humor as for his care in resort design to preserve and protect the environment, while at the same time cultivating thoroughly manicured slopes for good skiing.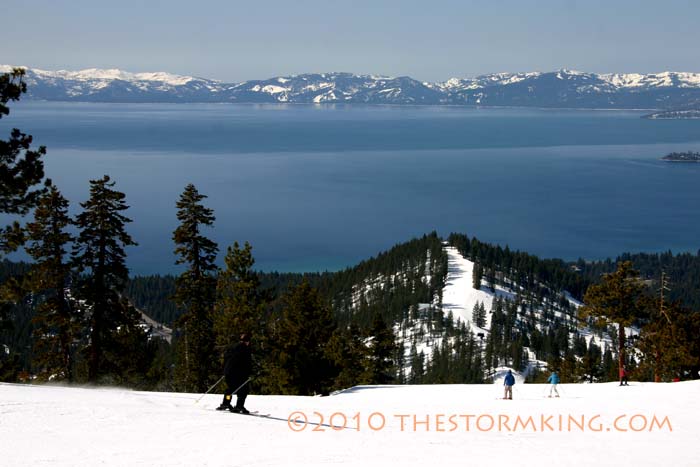 Intermediate skiers love the lake views from the ridge run at Diamond Peak.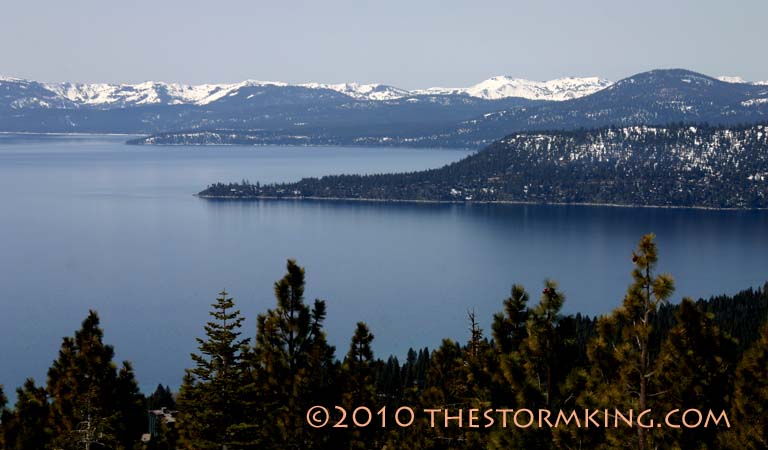 Great views of Tahoe from Diamond Peak